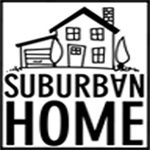 Click the links to buy the CD from Suburban Home Records or the vinyl from Vinyl Collective.

The first pressing will come with a free bonus sampler CD which will have new and/or unreleased tracks by the Playing Favorites, Scott Reynolds and the Steaming Beast, LaGrecia, Drag the River, Armchair Martian, and more!

The vinyl will be on 3 different colors and Suburban Home will be offering a really small number of sets where the band will actually sign copies.